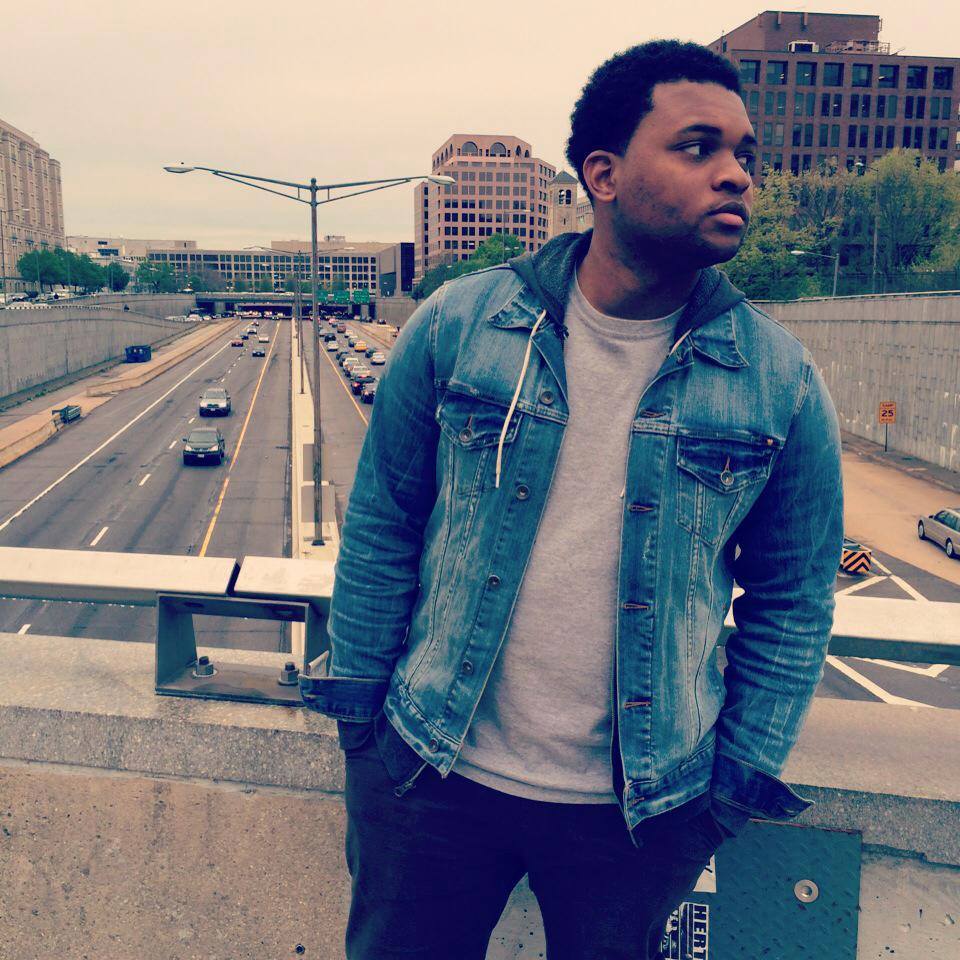 Who is KING Karlemagne? Are you a 'KING'?
Well, my given name is Karl. Karlemagne just means 'Karl the great'. I put the KING in front because I believe we are all kings and queens of our existence, destiny, and lives in general; so you're also a king!
Why was your first home was your grandmother's house? What kind of experience you get living with she?
I initially lived with my grandmother because that's where my mother was living when I was born. My mother and I went to stay with my father shortly after, from what I understand. And later, my grandmother actually went to the United States with my mother, my younger sister and I when we moved there. So because of that we've always had a bond, if you will.
What made you move to Boston at nine?
Things weren't very stable for my mother in Cameroon at the time, so my mother decided to go try her luck elsewhere. I wish I could elaborate but I was nine, so I really wasn't part of the decision making. You'd have to ask my parents.
What do 50 Cent and Michael Jackson represent for you?
My father used to buy all of Michael Jackson's albums and videos when I was a kid. That's the first artist I remember seeing on TV as a kid. And 50 Cent was my favorite rapper growing up — I'm sure it had something to do with how popular he was at the time. It gave me something to talk about with my classmates. Before I actually started listening to Hip-Hop I didn't have much to talk about with them — we were from completely different worlds.
You decided to do hip hop, why not Benskin?
I think that had more to do with my environment. We all used to battle rap during lunch or after school at the time, so I started writing raps to have something to rebuttal with if I was called out. Had I not gone to America as a kid I'm not sure I would've even developed a passion for music like I did.
So, what made you want to pursue a career in the show bizz?
Prior to this I was actually teaching English in China for a living — but I also had this certificate to plan events and so forth. Because teaching was becoming monotonous for me I wanted to do something along the lines of planning concerts. I figured, I could always go back to teaching when I feel like it, so that could be my plan B. And instead of paying other people to perform I could market myself to where I could just plan my own show. The opportunities connected to that idea really made me want to see it happen. And since I like challenges, here we are!
Tell us, why did you title your first single "Kameroonian Gal"?
I wanted to do something different and at the same time allow the listener to know where I'm from. I usually don't make songs that contain as much melody as that one either. Aside from me rapping at the end, it's full on Reggae — a completely different genre. So that was me trying to see if I could pull that off too.
Besides "Kameroonian Gal", what other projects can we expect from you?
I'm actually planning to release my 2nd single entitled 'LuvIzLuv' before the year is over. And make sure you check out my 1st project, "Foreign Exchanged" which is available right now on iluvkarl.com .
Any closing words?
I appreciate you allowing me to use your planform to build up my audience. I look forward to them hearing more from me in the future!
contacts
facebook.com/iluvkarl
www.iluvkarl.com
Twitter: @iluvkarl
Instagram: @king_karlemagne
Commentaires
0 commentaires
Retrouvez-nous sur les réseaux sociaux:
INSTAGRAM:
https://instagram.com/culturebeneofficiel
FACEBOOK:
https://www.facebook.com/culturebene
TWITTER:
https://twitter.com/culturebene
EMAIL: culturebene@declikgroup.com