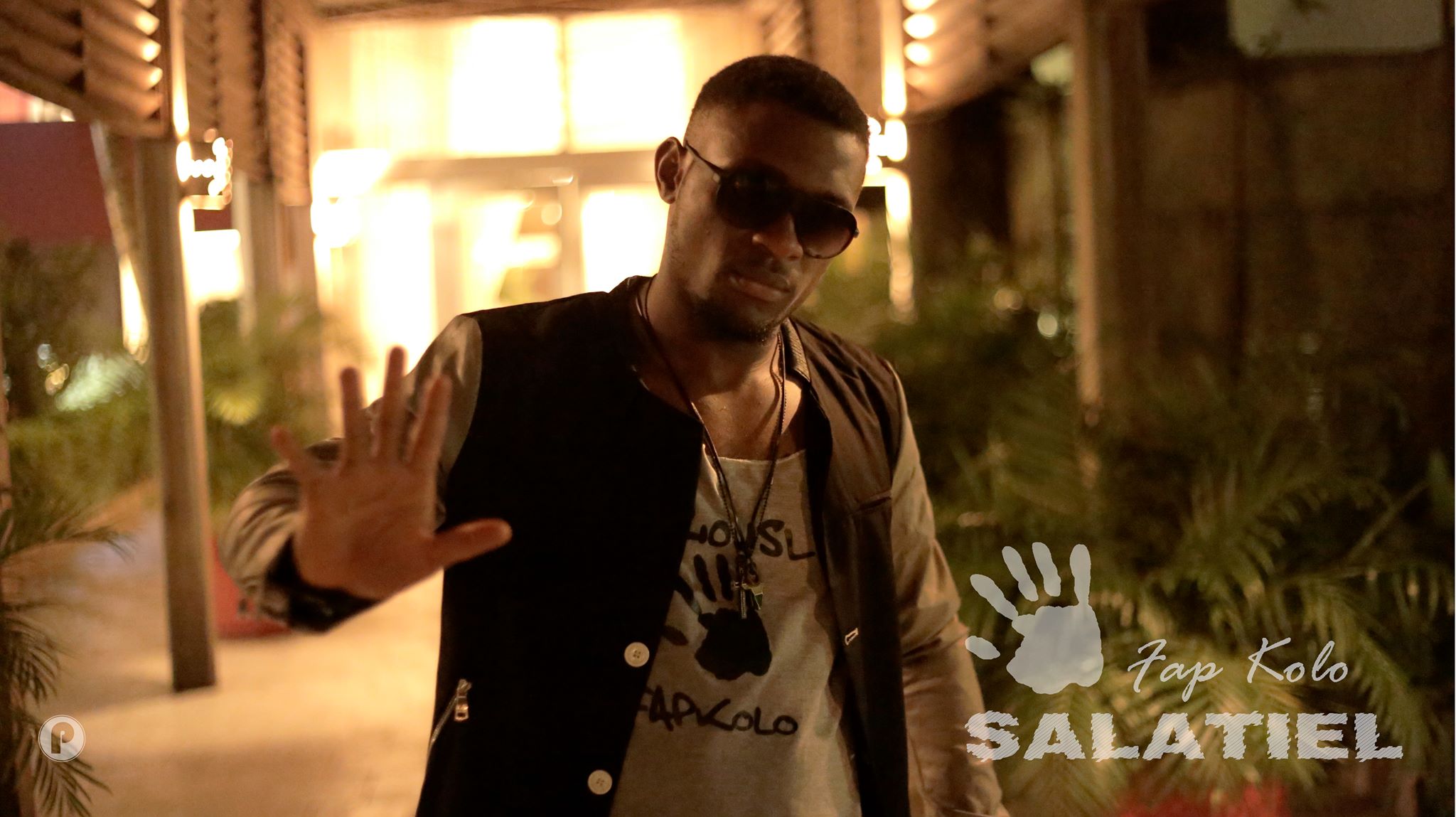 Salatiel Livenja Bessong was born in Tiko into a very strong Christian family with 9 siblings, with a father who is a Pastor. He attended his primary and secondary school at Tiko, Souza and Bamenda. He had his advance level in 2005 with ambitions for being a medical doctor. He went to the University of Yaoundé I (Ngoa Ekelle) where he started music with his friends.
He created a band, called "Salas Band" where he was lead singer and drummer, though his greatest passion was song writing. Whiles in Yaoundé, he mostly directed church choirs, wrote songs for the choirs and performed some himself. He then started learning how to play a guitar. Love for music made him dropped out of medical studies and he decided to go in for a simple degree in Zoology. In 2007, he moved to university of Buea and started working with a college choir "Break through Voices" as music director and song writer. He first visited a studio in 2008 with the college choir to record a gospel album entitled "Lord I'm Sorry" at M1 Studios. This visit at the studio aroused his desire of becoming a producer and he did most of the keyboards in the album. He then became an apprentice producer under Emile Ngumbah of M1 Studios. He did his first beat just a week after, a beat for Princess Lyna 'La Nouvelle Lecon" in March 2008.
Over the years he has produced about 100 albums, more than 3000 songs for more than 300 artists. A few hits have been Essele by Nar6 Pryze, C'est Rouler and Replay by Petit Champion, Boom Boom by One Rocky, Patrick Mboma's anniversary theme song "Magic Mboma" (Annie Anzouer, Sergeo Polo, Manu Dibango and Henry Njoh), Je Te Yah Moh by Da Thrill, My Darling (demo) by Lino Versace, Ajebota by West Don, Ben Sikin Rap and Take Am for Don by Rough Kumba Boy, Swelley by J-Bling and Galaxy J-One, E Go Better by Mr Leo and many movie and documentary sounds. Amongst thousands both home and abroad.
In the beginning, he did mostly self-written songs and gospel albums of all genres. Traditional, pop, makossa, bikutsi, hip-hop, ndombolo, jazz, world music etc. This broadened his scope and gave him this wide angle range in style and he developed himself as a specialist in music fusion.
His first solo appearance was in 2009 for Mutzig Star but didn't make it through the regional finals. Then in 2010 he formed the group called Da Thrill and went for Nescafe African Revelation and won 1st Place in Cameroon and 2nd at the Pan African finals in Senegal. He produced 90% of the album "New Dawn" which was released in 2012 with the hit single Je Te Yah Moh. With Da-thrill he did a tour in Cameroon and performed on many huge platforms alongside artists like La Fouine, Flavour, Kery James, Zaho, Meiway and Soumbill.
Then MTN Make the Music contest was set up by MTN demanding for a marketable song, and he went in with Fap Kolo, the street song made it to the 1st position amongst over 1300 songs from Cameroon. The music is so addictive that makes anyone listening to it want more… hence the people voted for it. His victory gave him the opportunity to perform at the iFest in 2014 alongside Don Jazzy, Tiwa Savage Skales, Yemi Alade, Stanley Enow, Daphne, Magasco. His outstanding performance marked the public and since then, he has been booked for numerous shows around Cameroon.
In the space of 3 months, Salatiel has been able to make a strictly afro pop album, entitled "I Am Salatiel" featuring international artists such as Sarkodie, Skales, DJ Neptunez, Cynthia Morgan and General Pype, most of them recording on Salatiel beats. The album also will be featuring many Cameroonian artists like Mr. Leo, Duc-Z, Krotal, Charlotte Dipanda and many others still to be disclosed. Salatiel is preparing this year for a national tour with MTN and an international Europe tour in July as a reggae performer alongside Dr. Sley.
Salatiel is CEO and founder of Alpha Better Records based in Buea with only 2 artists for the moment, Mr. Leo, Rude Buay, Vaj and himself. The label is always ready to sign new artists.
Contact:
Facebook: http://facebook.com/therealsalatiel
Twitter & Instagram: @TheRealSalatiel
Bookings & Management: bookingsalatiel@gmail.com Tel: +237 6 77668287 / 6 94669668
Commentaires
0 commentaires
Retrouvez-nous sur les réseaux sociaux:
INSTAGRAM:
https://instagram.com/culturebeneofficiel
FACEBOOK:
https://www.facebook.com/culturebene
TWITTER:
https://twitter.com/culturebene
EMAIL: culturebene@declikgroup.com