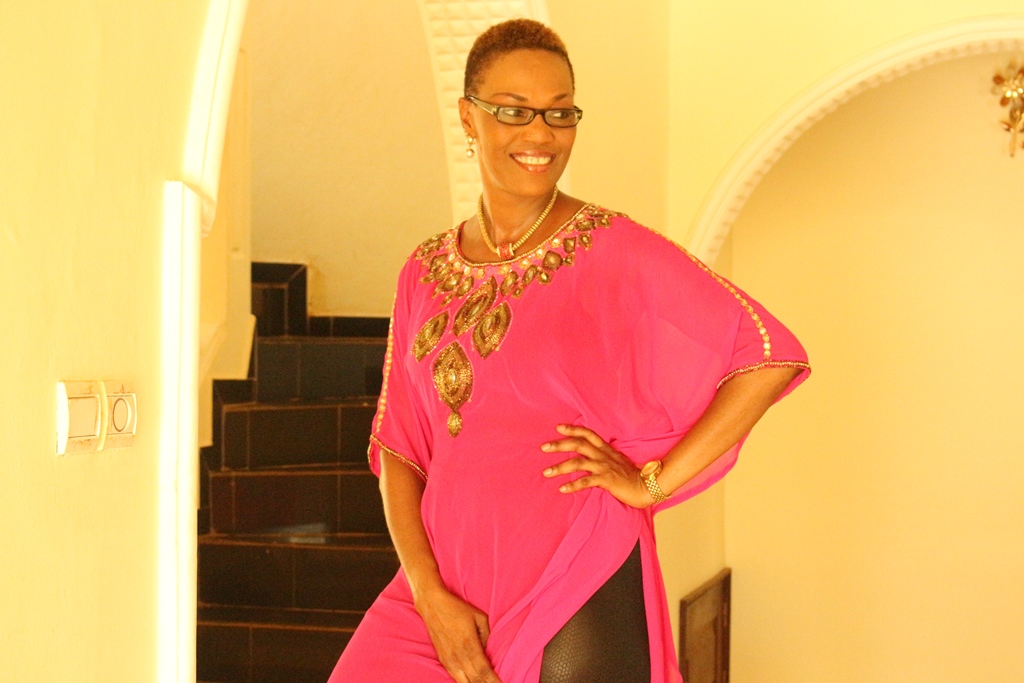 Everybody knows Tao as a Cameroonian singer with one of her famous song Raoul Bekono, which was first, sang by Mbida Douglas former member of the group Kassav in 1982 and readapted by TAO this year. You people may be asking yourself what is the other talent of TAO?
Today, TAO showed to us another facet of her, apart from being a musician, TAO is also a designer. She did her designing studies at ES Mode of Paris and is in this domain since 1995.
So you can see she is not a beginner, she is a woman who knows where she is coming from and where she is heading to. She said:  "I really love music, but my real passion and dream is to be a designer that will be loved and accepted"
Some people may want to know how she will conciliate singing and designing. She said: "I will first of all finish with my album before redirecting myself toward designing". Also, her clothes shall be a mixture of modern (European) and traditional (African), bigger and smaller sizes and at affordable prices for different classes of the society.
Nevertheless, after this brief interview, TAO presented to us some tart she made and also gave us some trick on when to wear them.
The first cloth was a purple gown, and she said it is good to wear it in evening parties and cocktail parties.
The second cloth was a pink gown with a black tight inside, she said this clothing can be worn in any occasion ( parties, cocktail, for your walk and even for work).
The third cloth was a purple set of African material with some embroidery on it. She said you can wear this cloth for a cocktail party and also as office attire.
The fourth cloth was a trouser and a Tee shirt; this is a simple cloth that you can wear when going for a walk and also to stay at home with.
By Michele Fante
Commentaires
0 commentaires
Retrouvez-nous sur les réseaux sociaux:
INSTAGRAM:
https://instagram.com/culturebeneofficiel
FACEBOOK:
https://www.facebook.com/culturebene
TWITTER:
https://twitter.com/culturebene
EMAIL: culturebene@declikgroup.com