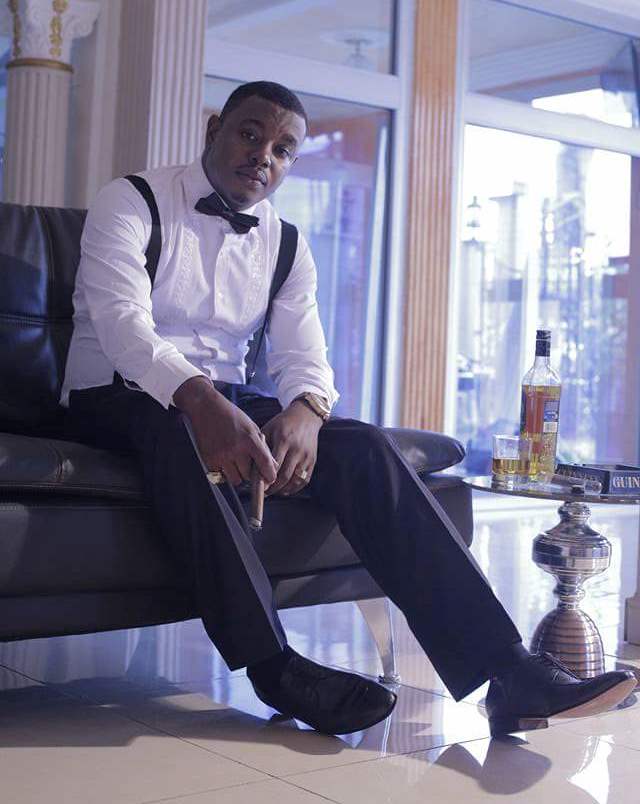 Boy Cheez is the artistic alter ego of Nweke Kolins.
This artistic name came about due to his constant talk about big business moves. "Cheez" stands for money while "Boy" represents the human who precedes the "Cheez" hence the name "Boy Cheez."
His penchant for lyrical excellence could trigger comparisons with other lyrical greats like A.K.A, Sarkodie, Ice Prince and it would be no overstatement because the artist is greatly inspired by these rappers.
Born on May 12, 1986 in the city of Kumba, Boy Cheez grew up on the lap of artistic family, with a drummer dad who led his band and a mother who sang her soul out in the church. Quite earlier, he dabbled in mastering tracks and and even producing lyrical content from hit songs which back in the day were practically all American. This embryonic fondness for music encouraged him to author songs, sharpening in the process his present-day edge in lyricism.
Besides performing covers, he also produced maiden tracts and the regional popularity garnered by his earliest song release titled "Baby Boy" spurred him to move to Lagos, Nigeria to further his musical in 2005, got signed to Bethnihills Entertainment in 2006 and set about cutting his artistic teeth.
Across the years, he has gotten recognition, with nomination in the Best New Act category at the Ojodu Annual Music Awards in Lagos. He has churned out several artistic products. In 2008, he released a mixtape album titled "Diamond in the Dirt." This was followed by two video releases; "I'm Here To Make Money" (2013) and "Don Man," an unabashed affirmation and presentation of self as rarely seen (2014). Most recently in 2015, he released "Looku Looku,"an acoustically gentle yet lyrically –charged reminder to all that he won't be taking any prisoners in his march to the top.
Always exploring new sounds and extending his artistic reach, he has worked with varied producers in his attempt not to be catalogued as well as stay both in sync with and ahead of his time depending on where his inspiration leads him.
As the maiden signee to fresh new label Vortex Music, this 1.8 M gentle giant injects gentlemanly composure into the urban swag of hiphop, shuttling between the acoustic and lyrical demands of afrotrap and rap respectively. He is poised to be the voice and face of a profanity free and lyrically-intelligent rap that appeals to a diverse fanbase and breaks down barriers, taking his music and his country into unchartered territory.
His decision to professionally pursue music is fueled by a sincere desire to share and live off his passion.
As he embarks on his journey of redefinition with Vortex Music through the upcoming release of a music video titled "Laisse ça", don't just follow him closely. Like and share his music and most importantly attend his shows because he is always thrilling a crowd in a place near you.
Commentaires
0 commentaires
Retrouvez-nous sur les réseaux sociaux:
INSTAGRAM:
https://instagram.com/culturebeneofficiel
FACEBOOK:
https://www.facebook.com/culturebene
TWITTER:
https://twitter.com/culturebene
EMAIL: culturebene@declikgroup.com