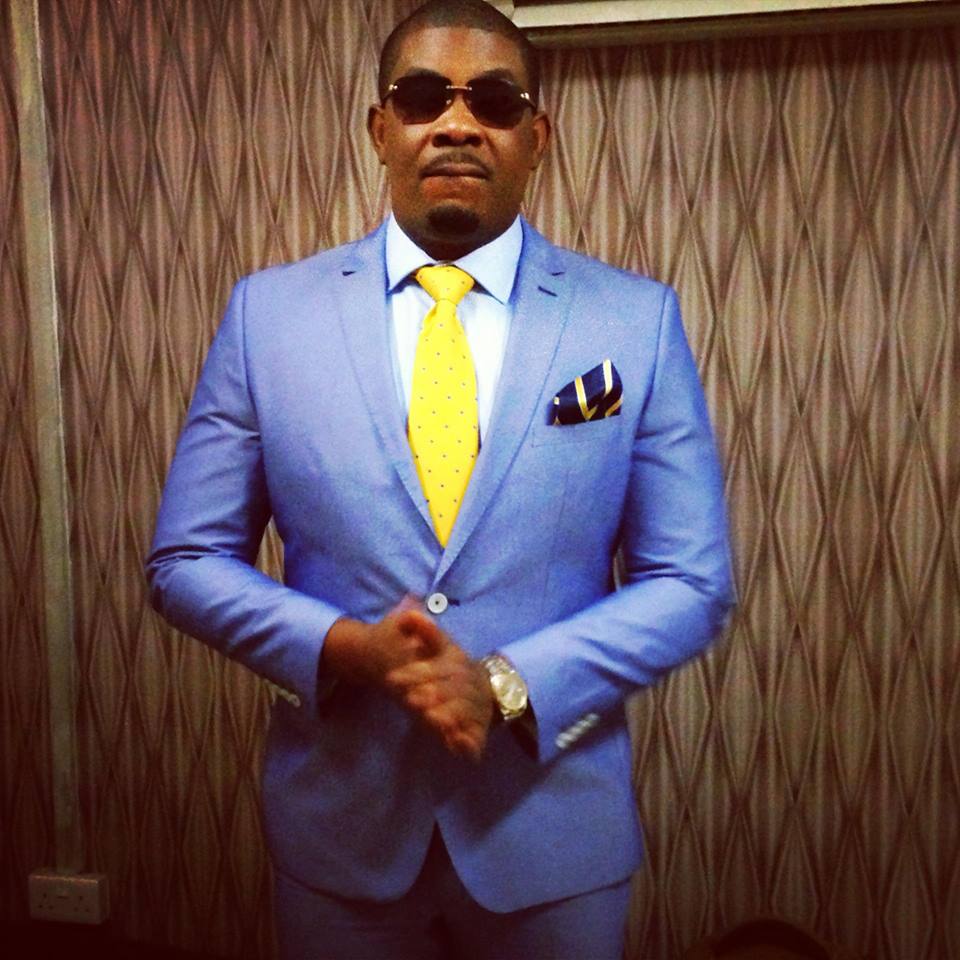 No doubt, Micheal Collins Enebeli aka Don Jazzy is one of the most successful record label owners in Nigeria and Africa.
The multi brand ambassador with six artistes signed under his watch in an exclusive chat with online firm, NET-NG, confirms he has made so much money from music that he has lost count.
When asked how much he's invested in the record label, the Doro Bucci boss said, "Before God and man, I will not be able to tell you that, because I don't know. Maybe the problem that the other record labels have is the fact that they can tell you."
On how much the label has made, he said, "I have made stupid money. A lot of money and I'm very comfortable'.
The former co-owner of Mo'hit Records, who had earlier in the week said he can never win acclaimed international award, Grammy, also gave insights on why most Nigerian record labels fail.
"I think I was born to do this. There are other record labels doing well also but in my research, I don't think there's any record label that's as passionate about the career of their artistes as much as I am.
I'm over passionate about my artistes. Until the last man blows, am not happy. I think about their success before I think about making money, but most labels are always interested in making back the money they have invested and making profit", he said.
He is also not too bothered about the money he spends and the possibility of not recouping it.
'I believe in the talent that God has given me and I believe I will make many more hit songs. So, if you believe in what you are doing and you work very hard, money will come.
You don't need to be greedy and expect to make all the money in the world when your artiste is not making money.
Sometimes, my lawyers tell me the way my artiste contract is set up is wrong because I'm cheating myself with the sharing formula, but I don't think I'm cheating myself.
I think I'm making my artistes very comfortable and in the long run, we'll be fine because I care more about my name and the glory than the money. But most labels care more about the money than the glory," he said.
par Ghanaweb.com
Commentaires
0 commentaires
Retrouvez-nous sur les réseaux sociaux:
INSTAGRAM:
https://instagram.com/culturebeneofficiel
FACEBOOK:
https://www.facebook.com/culturebene
TWITTER:
https://twitter.com/culturebene
EMAIL: culturebene@declikgroup.com