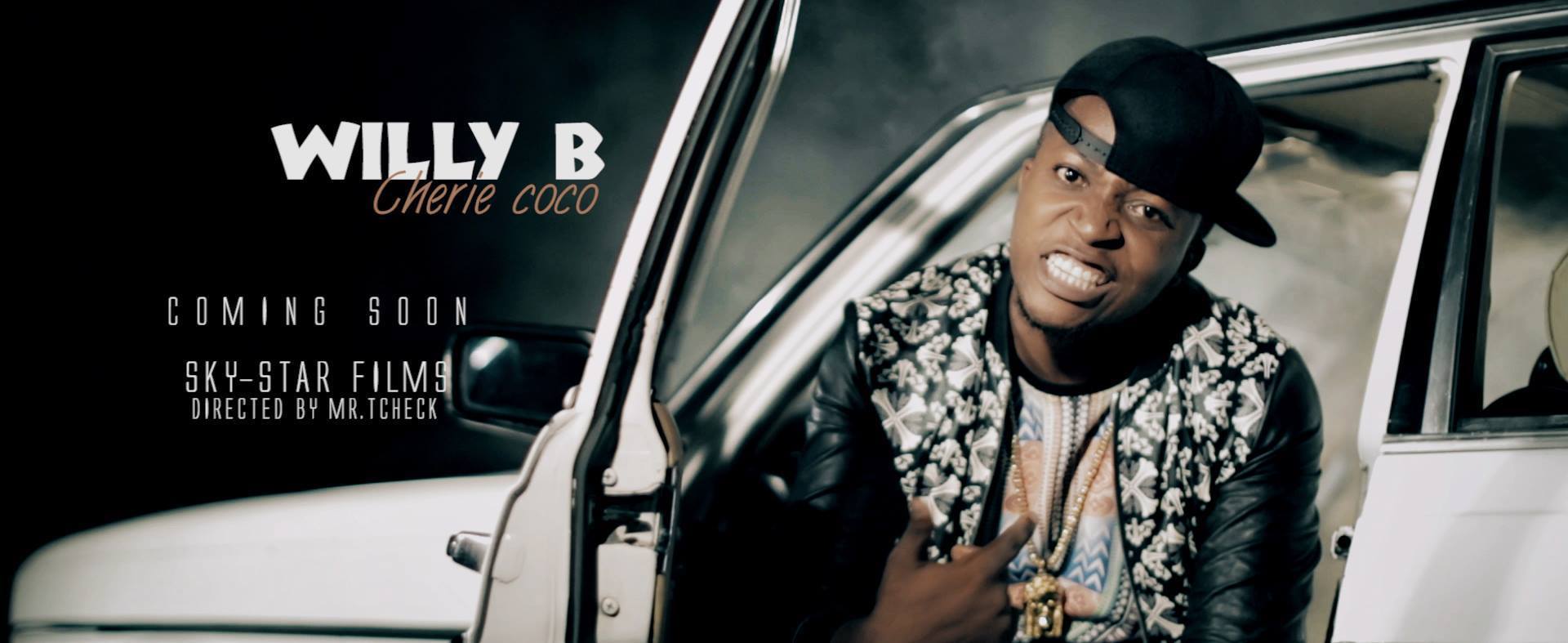 Who is willy b?
WILLY B IS A CAMEROONIAN BORN IN BAMENDA, THIRD OF SEVEN KIDS FROM MR ASANJI LUCAS AND MRS ASANJI CHRISTINA in the bio I read that you are in hip hop since 1999 , He means you have experiences can you tell us more? OH YES HAVE BEEN IN THE MUSIC SINCE 1999, BASICALLY I USED TO WRITE RHYMES AND POEMS BACK IN SCHOOL FROM WRITING RHYMES I STARTED TRYING TO TURN THE RHYMES TO SONGS WHICH MADE ME BECAME THE ONLY STUDENT IN GHS BAFUT TO INTRODUCE THE HIP HOP AND RAP IN A GOVERNMENT SCHOOL WHERE EVERY BODY THERE BELIEVED ONLY THE SCHOOL CHOIR COULD EXIST. I FELL IN LOVE WITH REAL HIP HOP AFTTER GRADUATING FROM THE HIGH SCHOOL WHEN ONE OF MY TEACHERS ENCOURAGED ME THAT I COULD DO IT BIGIF I PORSUE THEMUSIC CAREER (SHOUT OUT TO MR CRISPO)
You are a son of a doctor why are you not a  doctor like your dad? Your singing in the choir why not decided doing in gospel music?
(HAHAHAHA) WHEN I CAME TO DOUALA I WAS READING LAW AT THE UNIVERSITY OF DOUALA BUT THE LOVE OF MUSIC AND RAP COULD NOT PERMIT ME CONTINUE , I SAID TO MY SELF THAT I WILL FOLLOW UP WHAT MY TEACHER BACK IN THE HIGH SCHOOL HAD ADVISE ME TO FOLLOW WHICH WAS MUSIC
When you arrived in Douala at university you join a clique of talented guys who are they?
OH YEAH I FIRST MET ENN WHO IS NOW MY PLAYER PARTNER IN MANJONG MUSIC GROUP. I ALSO MET THE TARLENTEDJACK NAPIER NOW BASED IN THE STATES, BIG SHOUT OUT TO MA MEN BANZYL AND LLOYS WHO WHERE THE GUYS WE WORKED WITH IN STUDIO 7.
2013 we saw you kicking on the microphone with a talented STANLEY ENOW before later signing to the label MANJONG why your mix tape SUFFER feat BLACK B and ADAH not be signed by MOTHERLAND?
OH BIG SHOUT OUT TO STANLEY ENOW CEO OF MOTHERLAND EMPIRE AND ONE OF THE GREATEST CAMEROON RAPPERS ALIVE. SUFFER WAS RELEASED A YEAR BEFORE I JOINED MOTHERLAND EMPIRE. THAT NOT WITHSTANDING I HAD A GREAT TIME WITH THE MOTHERLAND EMPIRE
LABEL so this is the turning point of your career with you new single CHERIE COCO, with a beautiful video Cherie coco is your story? Are you a lover explaining us?
(HAHAHAH) OH YEAH CHERIE COCO IS A CLUB BANGING SONG AND ALSO TELLING A STORY OF THE BEAUTIFUL AFRICAN WOMAN.
something to say about the hip hop movement in Cameroun? Can you give your contacts?
CAMEROON HIP HOP IS FAST GROWING AND, CAMEROON IS ALREADY ON THE MAP AND ALL THE ARTISTS AND PRODUCERS AND VIDEO EDITORS ARE WORKING HARD TO MEET UP WITH THE REST OF AFRICA AND THE WORLD. AM BLESSED AND HONORED TO SEE THE TURNING POINT OF CAMEROON HIP HOP. CONTACT MY MANAGER ON 699195676 OR 675775429.
Par Obinice Nehdi
Commentaires
0 commentaires
Retrouvez-nous sur les réseaux sociaux:
INSTAGRAM:
https://instagram.com/culturebeneofficiel
FACEBOOK:
https://www.facebook.com/culturebene
TWITTER:
https://twitter.com/culturebene
EMAIL: culturebene@declikgroup.com