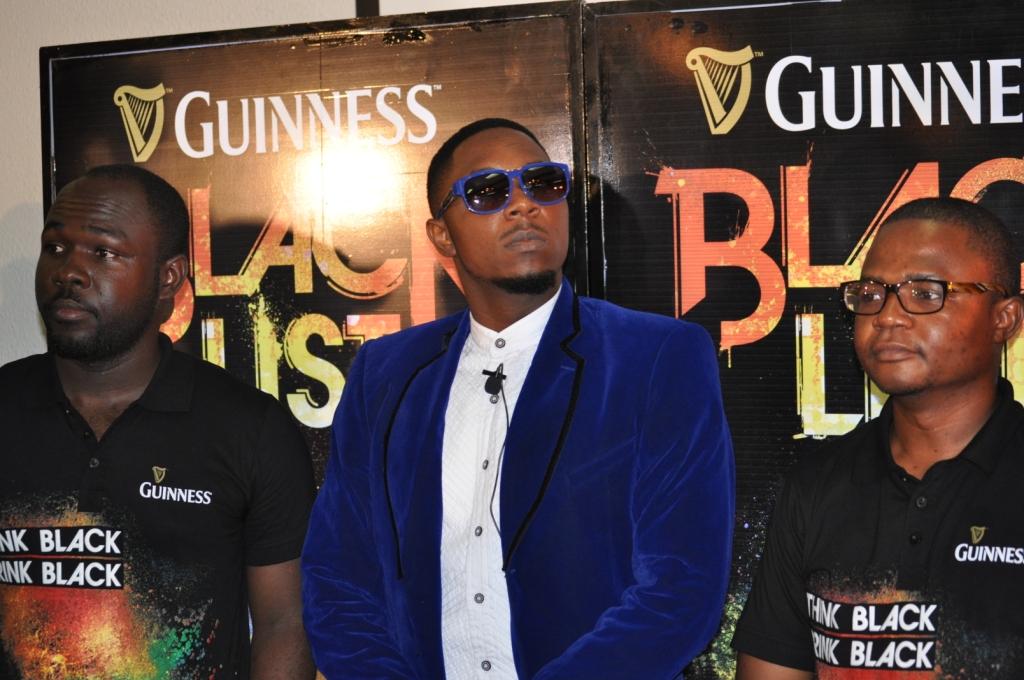 The countdown to the biggest and boldest experience to date – the BLACKLIST concert holding on the 26thof March 2016 starts today as Wizkid just arrived in Douala, Cameroon. The concert which will be holding at Bepanda will have our very own Stanley Enow, the Guinness brand ambassador and Wizkid as headline artists performing hit tracks back to back.
Stanley Enow, the Made of Black ambassador who played host to Wizkid said, 'Across Cameroon there are incredible artists demonstrating their Made of Black attitude and talent and Guinness will be giving 3 of such individuals the stage to showcase what they  are made of'. These artists have been chosen by the public and will have the opportunity to perform on stage as the first act and experience an international level concert'.
On why Guinness decided on a concept of such magnitude Roland Ofori, Marketing Manager Diageo Guinness Cameroon said, "Guinness Cameroon has always been about giving back to its stakeholders whether consumers, partners and Cameroonians as a whole. The Blacklist concert is one such way to bring everyone together to the biggest music show ever with two international artists whose music style needs not be introduced in Stanley Enow, who is the Guinness brand ambassador and Wizkid the Nigerian prodigy".
The BLACKLIST concert by Guinness is a way of rewarding our consumers and attendees with a big and bold music show, and this will definitely be one to remember. Charli Azanfack, Brand Manager Guinness said, "we will continue to create opportunities for engagement with our loyal consumers while giving local talents the opportunity to prove their mettle as being MADE OF BLACK'' he continued.
For further information on the BLACKLIST concert check out our Facebook page;www.facebook.com/Guinness.Cm
Guinness encourages responsible drinking.
Commentaires
0 commentaires